Step back in time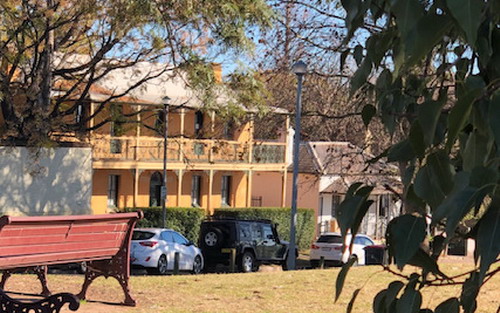 On our website the Heritage section is one of the most popular searched categories and it seems many families are coming together to talk about how life used to be. The Hawkesbury area is Sydney's third oldest European settlement. Sydney Cove obviously came first, then Parramatta and then the area around Windsor/Richmond.
Sydney's early penal settlement quickly ran out of food as the shores of Botany Bay could not support agriculture. So in 1789 Captain Arthur Phillip sailed north and travelled up the Hawkesbury River as far as today's Yarramundi. The rich alluvial Hawkesbury floodplain and broad river were well known to local aborigines who grew crops, fished and hunted in the area. Phillip clearly saw the potential of this rich soil and within a few years crops were being grown to save the young colony from starvation.
Visit the Hawkesbury Regional Museum and appreciate the hard work done by the settlers. With FREE entry the museum is home to a diverse range of historical artifacts for you to explore – the collection will spark interest and conversation across all generations as everyone in the family can enjoy looking at the many other interesting items such as dance cards, period clothes and the telephone exchange – we encourage you to pass on stories across generations and discuss the things that have changed and the things that have stayed the same.
The Museum is located in Baker Street, Windsor and is open 6 days a week 10am to 4pm (closed Tuesdays).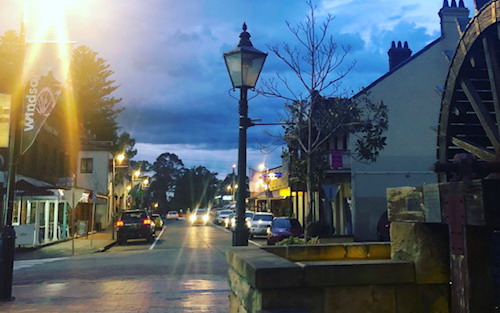 Whilst in Windsor its worth taking the family for a walk around the town. So many buildings have been preserved and luckily unlike other historic locations around Sydney the streetscape hasn't been altered with high rise buildings and intrusive motorways.
Walk from Thompsons Square through George St pedestrian mall lined with historic buildings and interlinking alleyways. You will pass the historic waterwheel that used to used to grind flour on the riverbank of the Hawkesbury. It certainly complements the old-world atmosphere of the town.
Windsor has retained it's history with it's many colonial buildings and you can discover them for yourself on a self-guided walk through the town. Windsor Heritage Highlights is a must for those interested in the towns history and includes an easy to follow map and a rare collection of historic photos. The booklet is FREE and available for download or you can pick one up at the Hawkesbury Visitor Centre or Hawkesbury Regional Museum.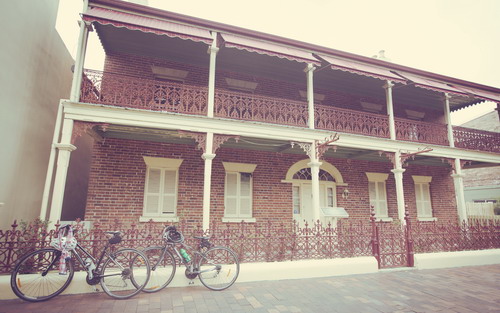 And if the kids are getting a bit bored with the history lesson head into one of our favourite historic buildings in the mall, Loder House (126 George Street, Windsor). This impressive Georgian house was built in 1834 for George Loder II, farmer and storekeeper and member of an influential Windsor family. Over the years it's been a restaurant, a fabric store and even a hat shop.
It now houses a quirky shop and creative space called Hawkesbury Remakery which is a destination to visit within itself. The Remakery is a creative reuse centre to support creativity, sustainability and well-being. It has exhibition and retail space to support local makers in the region.