Get into character at Australiana Pioneer Village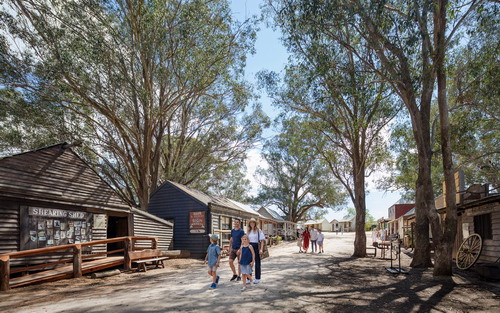 Nostalgia buffs beware - Australiana Pioneer Village in Wilberforce will become your favourite Sunday destination!
Situated just 10 minutes from Windsor in the Hawkesbury the village ticks so many boxes for a great day out.
There is nothing else like it in Sydney. It's a heritage listed open air museum showcasing local historic buildings, trades and relics from the 1800's. There are thousands of antiques, artifacts and machines on display. No wonder it has been used as a film and television location on many occasions.
The village represents amazing value for money. Where else in Sydney can a family pay $15 for an entry fee? Parking is free too and you can stretch the budget by bringing your own picnic.
Be assured it is not a dusty old museum. It's a place to experience life as it was - feed animals, ride a hay wagon, see a blacksmith at work, churn butter and make damper, see what it was like to go to school at the turn of the century plus heaps more. And for the littlies there are miniature train rides available for a few dollars.
Impressively the place is lovingly run and cared for entirely by volunteers. The 'Friends of the Australiana Village' are always looking for new people to give up their time to help volunteer, dress up, help with special events and welcome visitors. So if you want to give something back and get involved check out the Australian Pioneer Village website for more information.
The history of how the village came to be is fascinating. The Australiana Pioneer Village (APV) was established by Bill McLachlan, a local man who wished to maintain and keep Hawkesbury's history alive. He purchased the property in the 1960's and went onto rescue many historic buildings in the district slated for demolition by relocating them to the site. The only original building on site is Rose Cottage, the others that make up the historic streetscape having been carefully and purposefully transported to the site. If you are interested in the full history of the site the Australiana Village website has excellent background information on the sites evolution and the origin of all the buildings there.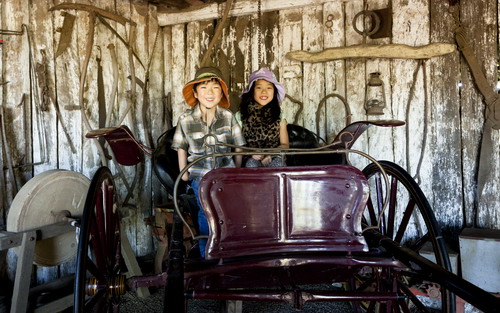 The APV is open Sundays 10am to 4pm, Public holidays, selected days during school holidays and for group tours by arrangement. Set on 28 riverside acres there is plenty of space to explore.
Make sure you check out the schedule of events for times of demonstrations and activities so you can plan your day without missing out on a thing.
The special event days are particularly popular including a regular paranormal ghost tour which books out really quickly. All the upcoming events are listed on our What's On page so keep an eye out for events being announced.