It's Show Time!
Growing up in the Hawkesbury the annual agricultural show has always been the highlight of the year. No matter what age you are or where you are from there is always heaps of fun things to do, see or even buy - and of course showbags are a firm favourite with the kids. The Show is well known locally and its one of the few agricultural shows still running in the Sydney region.
The Hawkesbury Show started in 1845 in Clarendon and was attended by upwards of 3000 people. Ever since 1879 the show has been run by the Hawkesbury District Agricultural Association also known as the HDAA. The show has only been cancelled 8 times since then - in 1919 due to the Spanish influenza outbreak, 1941-1946 as the show ground housed troops for WWII and also in 2020 due to COVID-19.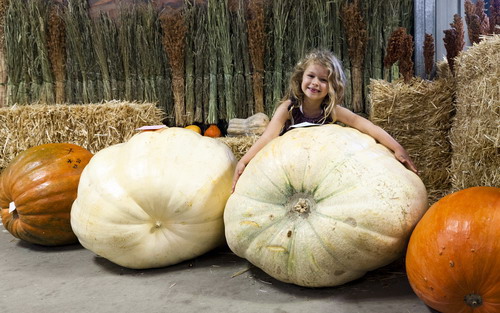 The Hawkesbury Show is filled with fun activities for all ages and showcases what the region has to offer. There are displays and competitions for horticulture, LEGO, arts, craft, cooking, photography, poultry, dog fly ball and more. Make a point of taking the kids to see live demonstrations of reptiles, milking, sheep shearing and working dog displays. Plus there will be local groups like Hawkesbury Council, SES, Tafe, Police and RAAF there to answer your questions.
No show is complete without amusement rides, carnival games, fried food and show bags. And if you are around at 9pm on Friday and Saturday nights there is a fireworks display worth hanging around for.
With so much going on it's worth planning ahead so you you don't miss out on your favourite things. Download a show map/program so that you can plan your day ahead.
Program- Show Whats On 2022.jpg (1105×793) (hawkesburyshowground.com.au)
Map- Hawkesbury Show map final.png (1800×1080) (hawkesburyshowground.com.au)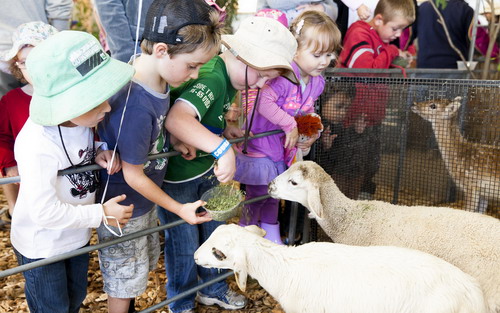 Getting there...hassle free
The best way to get to the Show is by train getting off at Clarendon station. There will be extra train services running during Showtime.
As the grounds are pretty boggy after recent rains there will be less car parking available so allow for this. Also this year there will be local road closures to streamline traffic - another reason to avoid driving. The Hawkesbury Valley Way and Richmond Road entrances will be affected.
Another option to avoid the crowds would be to park in Richmond and walk along Ham Common to the entrance. The walk is flat, pleasant and will take you about 30 minutes from Bourke St. Drop into the Hawkesbury Visitor Centre or Valleyway Cafe enroute - public toilets are available half way along.
If you live further away you could stay in the area so that you can spend more of your time at the show rather than travelling to and from. To find some great place to stay go to Stay | Discover The Hawkesbury.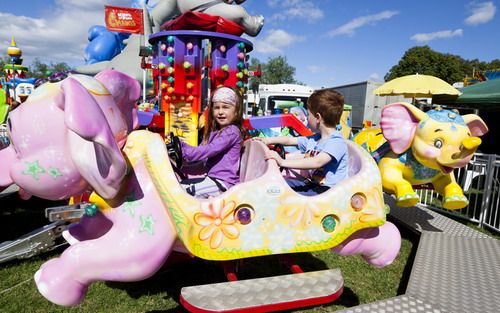 Pre-book your tickets online!
The Hawkesbury Show has lots of ticket options and is heaps cheaper than taking the tribe to the Royal Easter Show.
$25 for an adult, $15 for a school student (16-17yrs), $15 for a child (5-15yrs), $15 for a ticket concession, $40 for family (Adult x1, Child (5yrs-15yrs)x2), $65 for family (Adult x2, Child (5yrs-15yrs)x2) and if an extra child is needed for family tickets that is an additional $5. With some tickets you'll need ID - school student (an ROA School Pupil ID card or valid School transport Pass) and concession (Aged Pension, Disability Card, Veteran Affairs Card, Companion Card Holder). All attendees must have a ticket including children under the age of 5; even though they are free they still need a ticket to enter.
The Friday tickets online are slightly cheaper compared to Saturday and Sunday. As well as this Discover NSW /Parent NSW vouchers are expiring soon so this would be the perfect opportunity to use them for a family day out before they run out! To use the Discover NSW /Parent NSW vouchers book your tickets to the show online.
A long tradition continues - Hawkesbury Showgirl
The Hawkesbury Showgirl competition is not a beauty pageant but judges the entrants on their interest in, and knowledge of the Hawkesbury and Rural NSW. They get judged on personality, confidence, ambition and life goals, involvement in the community, and their general and rural knowledge. There are two competitions one for young women aged 18-25 years and one for girls aged 13-17 years (Junior Showgirl). This year's Showgirl winner is Micquella Grima (Hawkesbury Showgirl) and Emily Said (Junior Showgirl) and you may see them at the Show handing out ribbons to event winners.