Enjoy the Colo River from Bob Turners Track
A good access track into the Colo Wilderness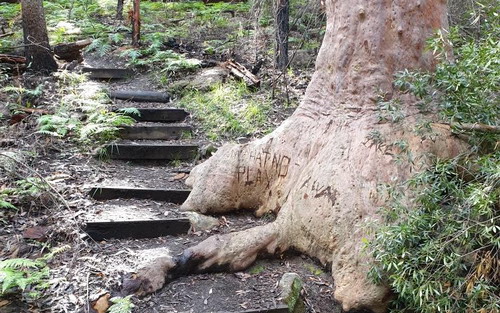 The Colo River is tough country and sadly so much of the Wollemi National Park was devastated by the 2020 fires. I was keen to revisit Bob Turners track having walked there many times before.
Bob Turners Track has always been the easiest way to get into the remote parts of the Colo River. It's well graded and the National Parks have done work on the track. But beware there still is a fair bit of climbing to do and you definitely need to carry water for the climb out. We can thank the good grading to the fact that the track was originally cut so canoes could be hauled in and out of the river. Even so I wouldn't fancy carrying a 30 kilo canoe along the steeper sections of the track!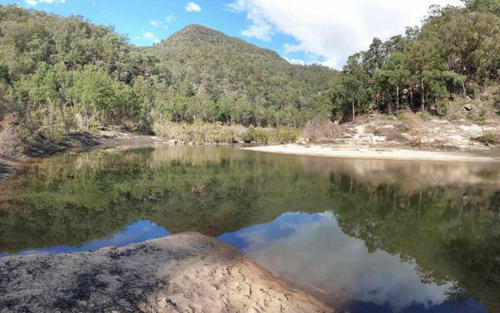 Access to the track is along a dirt road about 2km from the service station at Colo Heights. The sign posted turn-off comes up quickly on a sweeping bend of the Putty Road so make sure you don't overshoot it.
I was pleasantly surprised that the track had escaped the intensity of the bushfires. There was active birdlife, orchids glowing along the rock outcrops and ferns thriving in the more sheltered gullies. Sure there was some bits very much fire ravaged but other parts were pleasant and shady. The biggest difference is once you arrive at the Colo River. Just after the fires raged through a massive flood affected the Colo. Consequently the riverbank has changed significantly. There is now a much bigger beach area than before the floods which makes for a pleasant place to have a break.
.
Let's get to the Point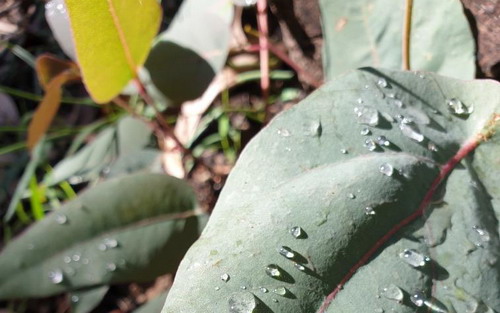 Duration : allow 4 hours
Length of walk: 8km return
Difficulty: the walk is well graded on a formed track. When you arrive at the river make sure you take note of the where the track is as its not that obvious for the return route.
1. After leaving the Putty Road you have 3km of dirt road until you get to the signposted start of the Bob Turners track. The dirt road is in good condition and is suitable for 2WD vehicles.
2. The track heads off from the signpost initially zig-zagging down a small rock ledge.
3.Good views to the west can be seen from the track as it traverses gently high above a side creek.
4.The track continues to traverse around some side gullies - after rain these small creeks can have water in them. As you descend keep your eye out for a massive split boulder on the left with an interesting rock overhang worth exploring.
5.After some steeper zig zags you'll eventually come out on a sandy shelf next to the Colo River. Take note of where the track comes out for your return journey.