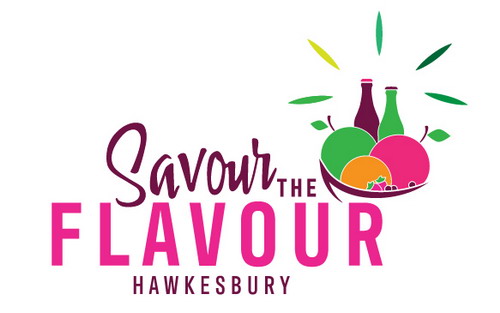 Welcome to 'Savour the Flavour' in the beautiful Hawkesbury region. This special event is being held on Saturday 15th October from 4pm-8pm in the heart of historic Richmond.
Make a weekend of it and seize the opportunity to explore our historic towns, discover our unique attractions and enjoy the fresh produce that is at the heart of the Hawkesbury.
Here's some ideas for the weekend.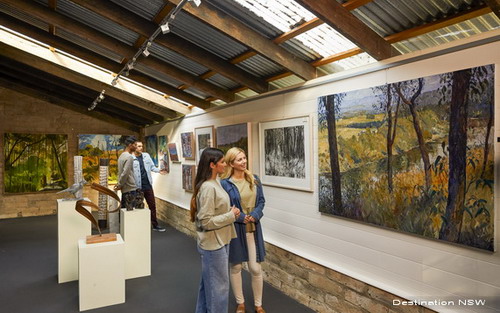 Saturday
10am Leaving Windsor you will enjoy a 45 minute drive on a country road as you follow the winding route to Wisemans Ferry. Stop along the way at Hawkins Lookout - this a picture-perfect spot enjoy the views of the Hawkesbury River in the valley below.
Continue Wisemans Ferry where you will find The Ferry Artist Gallery, the gallery is a community run venue where talented local artists exhibit and sell their makings. There is a wide range of media including painting, ceramics, jewellery, printmaking, sculpture, textiles, metal art, photography, and glassware on display.
11am Head to Wisemans Ferry Park which is located on the Hawkesbury River and is adjacent to the ferry. Wisemans Ferry is named after Solomon Wiseman who settled there after receiving a land grant from Governor Lachlan Macquarie in 1817. He was responsible for the first ferry service in 1827, which served the farmers and settlers of the district. He is also the inspiration for 'The Secret River', a novel written by his great-great-great granddaughter Kate Grenville.
Noon-1.30pm Enjoy lunch at the historic Wisemans Inn Hotel, the original grand old residence of Solomon Wiseman, built in 1826. Made from convict hand-hewed Sydney basin sandstone and cooked oyster shells which form part of the mortar of the original sandstone walls. It's believed to be haunted so take care!
2.30 pm Arrive at Freemans Reach (after a 50 minute return drive) and enjoy the current exhibition at Purple Noon Gallery. It is a contemporary art gallery that supports the work of established artists, whilst also providing a nurturing environment for fresh talent. Gallery director Dr Robyn Williams carefully curates the constantly changing program of exhibitions. The gallery is only a short walk from Streeton Lookout – enjoy it's view across the Hawkesbury River to Sydney. Streeton's well known painting "The Purple Noon's Transparent Might" was painted here in 1896.
4pm Make your way back to Richmond for the Hawkesbury's much anticipated event – 'Savour the Flavour'. The fun kicks off at 4pm and concludes at 8 pm. Our food festival is the perfect spot to celebrate our plentiful Hawkesbury region – located at historic Richmond Park it is the perfect open air venue where you can browse and shop at your leisure.
8pm Time to get a good night's rest. The choice is yours – choose from luxury accommodation, comfortable motels, houseboats, caravan parks, character filled B&Bs or tent sites - we have it all. Whatever your budget you will find accommodation in the Hawkesbury that's right for you. See our comprehensive accommodation list here.
Sunday
10am A trip to Windsor isn't complete without a visit to The Hawkesbury Regional Gallery - located in George Street. Gallery entry is FREE. In addition, explore their boutique gallery shop which offers a small and carefully selected range of products designed to complement the gallery exhibitions, programs and activities. The shop supports and promotes the work of regional artists and currently stocks glassware and ceramics by Hawkesbury artisans.
The Windsor craft markets are on each Sunday in the pedestrian mall not far from the gallery – browse the stalls and see what's for sale from local artists and crafts people. While in the mail visit the Hawkesbury Remakery in historic Loder House – it is a place for creating so remember to checkout their exhibition space upstairs.
Noon Head back towards Richmond and enjoy lunch at one of the wonderful cafes, restaurants or pubs located in town. Lots of fresh produce is featured on many Hawkesbury menus so it's no surprise that there is an excellent selection in the area. The iconic Royal Richmond Hotel dates back 170 years – check it out for friendly country-style food and service.
1.30pm After lunch drive west from Richmond following the Bells Line of Road to Kurmond. Now is the time to let your creative side shine with a exclusive workshop at Old2Bold (BOOKINGS ESSENTIAL). Under the expert guidance of an expert restorer you'll be able to roll-up your sleeves and transform a piece of homeware into a memorable piece of art.
SPECIAL ACCOMMODATION DEAL - 25% off!
Crowne Plaza Hawkesbury Valley is offering a special Savour the Flavour accommodation discount for the event. Just book three days in advance and receive 25% off the room rate for Friday and Saturday nights. Booking details for the advance saver deal can be found here.