Going wild for Wildwood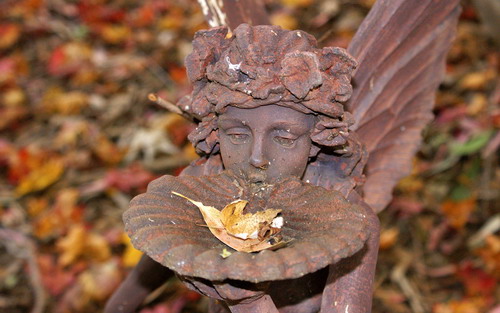 Restrictions across Greater Sydney have eased and people are excited to have the opportunity to get out and about once again.
Sydney residents can't travel to regional NSW just yet … but you can 'Discover the Hawkesbury' – and Bilpin offers a pretty rural setting close to Sydney.
Where to begin planning your daytrip? The Bilpin area is coming alive at this time of year so we've decided to take a trip to visit Wildwood Garden. It's located at 29 Powells Rd, Bilpin and currently is open Friday to Monday 10am to 4pm. Admission is $10 for adults, $8 concession and children under 15 are free. Parking is easy and groups are welcome too.
It's a special opportunity when a private garden is open for visitors because you get to see the secrets behind the gates and hedges … it is lucky for us that garden lovers are invited to explore this magnificent spot.
Spring is a lovely time of the year to visit and you don't have to be a gardening expert to enjoy roaming the grounds with the sounds of nature all around you. Keen gardeners know that Bilpin's fertile soil and cool climate are perfect for fruit orchards and are also ideal for gardens as well.
You'll be warmly welcomed at Wildwood by the owners Wayne and Sue - they have been tending to their magnificent garden for almost 40 years. They have fashioned a haven for garden followers, beauty lovers and people simply looking for a pretty yet peaceful part of NSW to enjoy.
Our garden adventure begins and we are equipped with a map, yes – the garden is that big! We set off, cameras ready to capture the delightful blooms, water features, fairy gardens and dragon dens – a delight for both adults and children.
Spring is a lovely time of year to enjoy the pretty blossoms and flowers, plus the countless native birds make that their home at Wildwood.
Wildwood is a photographer's delight during any season – be sure to return in autumn to capture the deciduous trees' changing colours - the rich orange and red hues are splendid. When summer approaches the flowers fill the garden with even more colour and perfume.
On our visit we enjoyed the open space, lack of crowds and the fresh air while we explored. It was fun crunching along the pathway through the garden and discovering sculptures along the way. A particular treat for us was the waterfall – the peaceful sound of the tumbling water creating a place of tranquillity.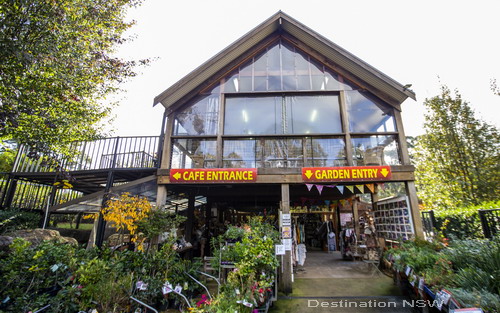 We had a great day enjoying the beauty of Wildwood – it's a special place that showcases dedication and hardwork. We celebrated our garden adventure with a picnic lunch in their grounds overlooking the lovely lake and felt transported miles away.
We took the opportunity to purchase hot coffees and yummy home-made apple pies – the cafe is currently closed for meals but food is still available to eat on the verandah. Also have a look around the garden centre and gift shop before you go.
Photo credit: Destination NSW and V.Talbot