Francis Greenway Sydney's First Civil Architect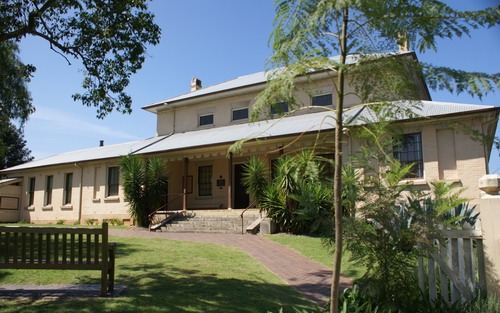 There are many convicts who rose to prominence in the early years of the colony because of their contribution to the building of this nation. One of these is Francis Greenway (1777 – 1837) once an architect; he arrived as a convict in 1814 for the crime of forging documents. He quickly came to the attention of Lachlan Macquarie who wanted to rectify the poor standard of building in the colony. Their collaboration can be seen in the many historic Georgian buildings in the Sydney area. Two of these are Hyde Park Barracks and the Supreme Court in Sydney. In 1816 Francis Greenway was appointed NSW's first Civil Architect. Find out more about Frances Greenway.
If you have driven around the Hawkesbury region, it is likely you have seen buildings designed by Francis Greenway. One of his best known buildings is the Windsor Court House, completed in 1822 by William Cox using convict labour. This building was used for everything from church services and meetings to elections.
Greenway also designed St Matthews Anglican Church in Moses Street, Windsor which is said to be his masterpiece. The striking brick building looks toward the Hawkesbury River and the Blue Mountains, the prime site selected by Governor Macquarie. The corner stone was laid in October 1817 and the building consecrated in December 1822 with cleric Samuel Marsden conducting the service. Pre-dating the church is the burial ground surrounding the church which includes the graves of notable Hawkesbury citizens including Andrew Thompson, Dr Thomas Arndell, Captain John Brabyn, William Cox and John Tebbutt.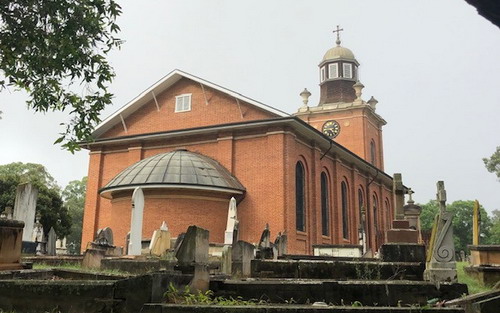 Francis Greenway died in 1837 near Newcastle. Recently the John Morony Correctional Complex was renamed the Francis Greenway Correctional Complex. A fitting tribute for a Convict. He has left his mark on the Hawkesbury, his buildings still stand, a legacy to some of the best local examples of early colonial architecture.
To view buildings designed by Francis Greenway and other historic buildings why not check out our heritage trails and roads guides. These walking or driving self-guided tours take between one and four hours to complete. You can find them online here or collect a printed copy from the Hawkesbury Visitor Information Centre. Self-guided tours like these allow you to immerse yourself in the history of the area, exploring at your own pace.
The Hawkesbury Regional Museum in Windsor will keep the history buffs satisfied and any curious visitors entertained, make take some time to explore this fabulous local asset, admission is free.
Enjoy!