Mitchell Park at Cattai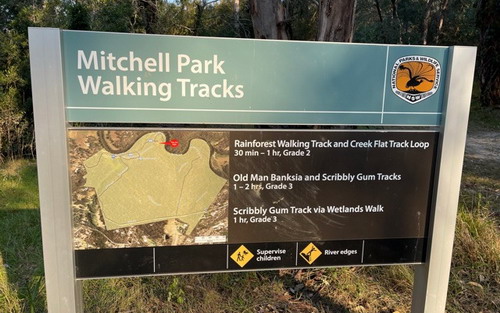 Family friendly bush walks are popular during this lockdown period. A location that is sure to please are the Mitchell Park Walking Tracks located in Cattai National Park. The tracks offer several routes through woodlands and wetlands all within an easy 20 minute drive from Windsor.
Cattai National Park is the traditional Country of the Darug people. The park including the river provided a rich source of food, medicine, shelter and tools for the Aboriginal people who travelled through the area. The park protects a number of ancient Aboriginal sites that are evidence of the Darug people's ancient connection to the land.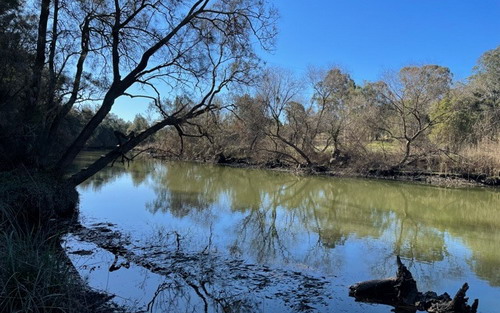 To get to the start of the walks, take Mitchell Park Road from the Cattai Road or Wisemans Ferry Road. The picnic area is located in the large field downhill from the entry gate. The tracks are open, but the picnic area is currently closed. Toilets are available. Dogs are not permitted. Currently the gates remain open from 8am to 5pm.
Enter the park and drive past the toilet block and the field study centre which is located to your right. Here the road splits - stay left and you will see a small car park.
Let's get to the Point
Duration: allow 45 minutes for the Rainforest Walking Track/Creek Flat Loop.
Length of bushwalk: approx 1.8km circuit
We started our walk heading east past the large "Mitchell Park Walking Tracks' sign. We followed the Rainforest Walking Track and Creek Flat Loop.
1.The walk begins with a wide sandy pathway. After about 5 minutes you will come across an elevated board walk.
2.The track climbs steeply and continues to gradually rise then turns. Continue in a northerly direction.
3.After about 20 minutes you will see the National Parks post markers - turn left and follow the Tall Timber and Creek flat track - the name describes what you can expect along the way.
4.After a few minutes you will see the Creek Flat marker... continue left and follow pretty Cattai Creek. You will see some leftover damage from the recent floods but we are pleasantly surprised how clean the walk is. You can imagine how high the recent flood waters were here.
5.The tracks twist and turn along the river side and the trees create a dense canopy - continue with the track - you will see a steep track veer off to the left - don't go this way – continue right along the creek.
6.You know you are nearly back when you come to a small clearing and you see the National Parks marker - continue left and up a small rise you are back to where you started!
Good bits
Fallen trees have been cleared from the path (except a HUGE one which you can easily go under)
Plenty of bird life can be heard
You may see wild dear and scrub turkeys
It is an easy family walk with an 'away from everyone' feel
Bad bits
Not suitable for prams or toddlers
For smaller kids some parts could be tricky as the rocks and sand are slippery and there are some steep spots