Jacaranda time in the Hawkesbury!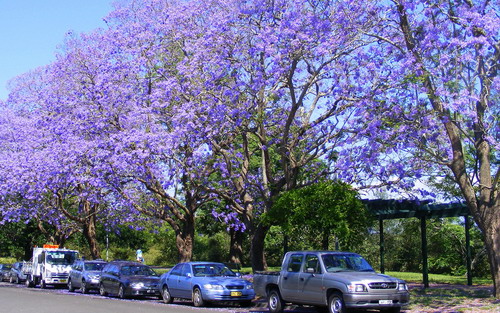 Late October, early November is jacaranda blooming season in the Hawkesbury. It's been a bit of a tough year for the jacarandas with a lot of rain locally - however there are still some magnificent trees on display.
The local jacarandas are admired for their stunning purple displays and magical lilac petal scatterings. It's an Instagrammers dream with plenty of bewt photo ops - many with heritage building backdrops!
Jacarandas are well distributed throughout populated areas of Australia, tricking many of us into thinking they may be an Australian native, which they are not. Whilst there are over 30 species of jacaranda, the one we see here is the Jacaranda Mimosifolia. The stunning purple flowered tree originates from South America, more specifically the North West of Argentina and into regions of Bolivia. It's a relatively tough specimen which grows well in harsh arid conditions therefore making it a good fit for Australian streets and suburban parks.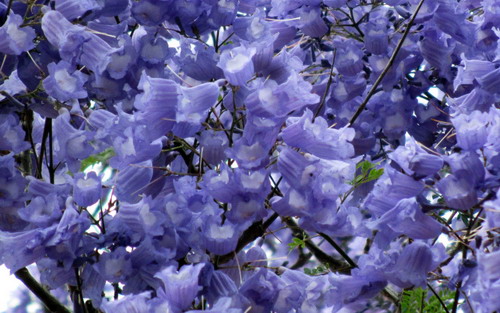 The first Jacarandas were brought into Australia in the 1850's. Best sprouted from fresh seed rather than stale seeds brought in by ships the seeds would have been often years old. Australian gardeners therefore struggled to propagate the sought after tree. The Brisbane Botanic Gardens led the way and had one of the first successful plantings of the species in 1855.
The Sydney Botanic Gardens weren't far behind; their own first fruitful planting is reported to have been in the late 1850s or early 1860s. A horticulturalist from Double Bay managed to discover a method of propagating from cuttings in 1868 making the tree readily available to gardeners. The popularity of the tree increased as people became aware of its beauty and suitability to our tough climate.
There is no better time to get outdoors to enjoy them in the Hawkesbury - hurry as blossoming is short and the peak can be gone in a couple of weeks! Our favourite jacaranda locations are listed below:
Windsor
Court Street, Pitt Street, The Terrace (in Howe Park), George Street (in Governor Phillip Park), Bridge Street (near the Toll House) and Thompson Square.
Richmond
Lennox Street, Toxana Street (near Francis Street), Windsor Street (Richmond Park),
Bourke Street, Dight Street (near Icely Park).
North Richmond
Beaumont Ave (in Hanna Park), North Richmond.
Whilst the Jacarandas are generally easily viewed from the street some trees may be on private property. Please be respectful of private property. If we've missed your favourite stand of jacarandas, let us know!
If you have enjoyed the Jacaranda Trail make sure you check out some other lovely local gardens while you are here.