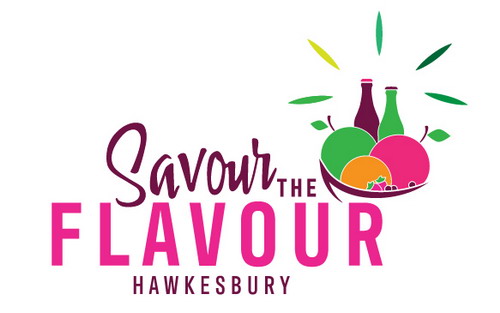 Welcome to 'Savour the Flavour' in the beautiful Hawkesbury region. This special event is being held on Saturday 15th October from 4pm-8pm in the heart of historic Richmond.
Make a weekend of it and seize the opportunity to explore our historic towns, discover our unique attractions and enjoy the fresh produce that is at the heart of the Hawkesbury.
Here's some ideas for the weekend.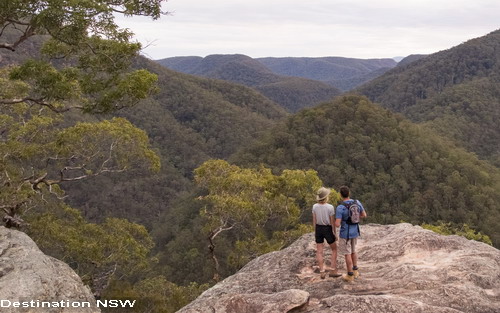 Saturday
9am Arrive at the Visitor Information Centre to collect local maps and Hawkesbury information. Head through Richmond to start your day with a short bushwalk to the Vale of Avoca lookout.
Enjoy this beautiful natural lookout of the Grose Valley. To get there drive through Richmond and cross the Hawkesbury River to North Richmond. Turn down Grose Vale Road and then 6km further on turn into Cabbage Tree Road - park your car at the gate at the end. A 1.5km walk up the fire trail gets you to the breathtaking Vale of Avoca lookout.
11am While you are enjoying this beautiful part of the Hawkesbury a visit to Karu Distillery is a 'must do' – located on the same road this independent distillery prides itself on it's award winning sprits made from home grown and local ingredients. Karu is open on Saturdays 10am-5pm, so make sure you stop by to taste their award winning spirits. (Tastings available for guests over 18 only)
12.30pm It's only a 5 minute drive to Kurrajong Village for lunch. The village is the perfect place to stop and enjoy the quirky shops – you can pick up gifts or something unique for yourself. The views from Kurrajong's cafés and restaurants are a delightful surprise so take in the vista while enjoying a delicious meal. If you'd prefer to continue enjoying the outdoors get your lunch from The Deli La Na – a cute little deli who offers all sorts of delicacies and delicious treats and walk to pretty Memorial Park.
2.30pm Continue along Bells Line of Road west up to Bilpin to visit Hillbilly Cider. This quirky shed offers cider tastings, cider sales as well as a selection of light meals. Our favourite is the Apple Calzone!
4pm Make your way back to Richmond for the Hawkesbury's much anticipated event – 'Savour the Flavour'. The fun kicks off at 4pm and concludes at 8 pm. Our food festival is the perfect spot to celebrate our plentiful Hawkesbury region – located at historic Richmond Park it is the perfect open air venue where you can browse and shop at your leisure.
8pm Time to get a good night's rest. The choice is yours – choose from luxury accommodation, comfortable motels, houseboats, caravan parks, character filled B&Bs or tent sites - we have it all. Whatever your budget you will find accommodation in the Hawkesbury that's right for you. Click here for a comprehensive listing of places to stay.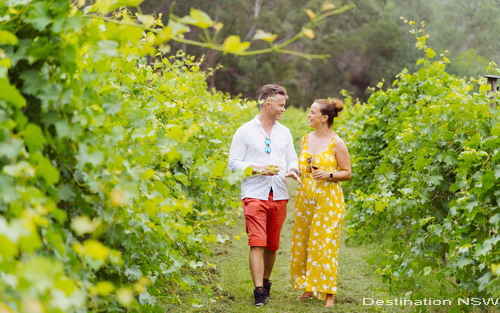 Sunday
11am Enjoy brunch at Tractor 828 (bookings recommended). This country café was once a petrol station – located in a rural setting it's a popular spot for motor enthusiasts out for a Sunday drive.
Noon After fuelling up take an easy 5 minute drive to historic Ebenezer Church at 95 Coromandel Road. It is situated on the banks of the Hawkesbury River, and is home to Australia's oldest church (1809) and school house (1810). Ebenezer was settled by a number of free settler families who sailed to Australia on the Coromandel in 1802.
1pm Did you know that the Hawkesbury's wineries are only a short 5 minute drive from each other (how convenient!) so designate a driver and start sipping! (Tastings available for guests over 18 only)
Tizzana Winery was built in 1887, and is currently family owned and operated. Enjoy wine tasting in the fantastic cellar and learn about the different wines available. This impressive building opens Noon – 6pm.
Across the road you will find Jubilee Vineyard Estate. Enjoy the pretty grounds of this boutique vineyard from Noon – 5pm.
Located a short distance away is Bull Ridge Estate Winery – they started out with just 6 rows of grapes – now they have over 2 acres! Open hours are from 11am – 5pm.
And if you're finding it hard to twist a friends arm to be the designated driver consider a fully guided tour by Hawkesbury Winery Tours. It's a great way to experience (and taste!) the highlights of the area with a local expert guide.
SPECIAL ACCOMMODATION DEAL - 25% off!
Crowne Plaza Hawkesbury Valley is offering a special Savour the Flavour accommodation discount for the event. Just book three days in advance and receive 25% off the room rate for Friday and Saturday nights. Booking details for the advance saver deal can be found here.
No results were found
199051