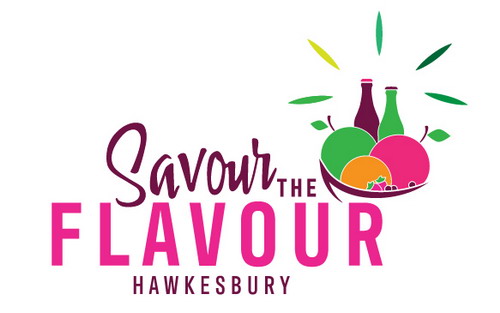 Welcome to 'Savour the Flavour' in the beautiful Hawkesbury region. This special event is being held on Saturday 15th October from 4pm-8pm in the heart of historic Richmond.
Make a weekend of it and seize the opportunity to explore our historic towns, discover our unique attractions and enjoy the fresh produce that is at the heart of the Hawkesbury.
Here's some ideas for the weekend.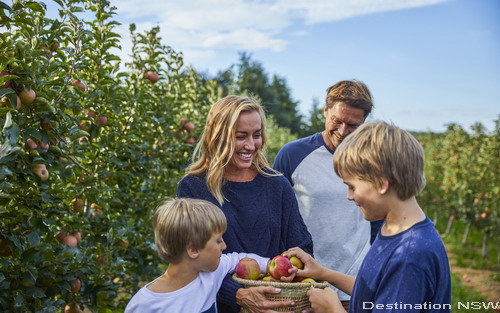 Saturday
9am Arrive at the Visitor Information Centre to collect maps and Hawkesbury information. Head through Richmond and start the day driving the historic Bells Line of Road that climbs to the fruit-growing areas of Bilpin.
10am Delicious fresh produce is plentiful– take the opportunity to get out in the orchards and 'pick your own' at one of our local farms– all offer a bounty of fruit and vegetables and a great farm experience. Meet the friendly locals – especially the ones that cluck, bark and bleat! Some farms may require online bookings.
Lunch time! Decisions decisions!! If delicious home cooked delights and local produce sound tempting make sure to follow 'Bilpin's Apple Pie Trail' – it brings together all that we love about this area – from hot apple pie and coffee at quirky cafes to award winning ciders at our cider cellar doors – you will be spoilt for choice!! Ensure you visit our cider sheds - Bilpin Cider and Hillbilly Cider both offer you delicious local ciders and yummy eats in a country environment – take home your favourite sips to enjoy later.
1.00pm It's time to burn of the calories from lunch time at the beautiful Blue Mountains Botanical Gardens - Mt Tomah –an incredible vista awaits you. There is so much space to explore - 69 acres in total! The botanic garden is one of a kind, it is the only botanic garden anywhere in the world located within a United Nations World Heritage Area. Entry is FREE!
2.45pm Have you ever been up close and personal with an alpaca? The friendly folk at Madison's Mountain Retreat provide the opportunity to meet and greet their friendly crias (babies) and hembras (females). Alpaca feeding is held daily and BOOKINGS ARE ESSENTIAL. Enjoy hand feeding the animals at the farm and during this exclusive activity learn some interesting facts too.
4pm It's time to hit the road again and return to Richmond for the Hawkesbury's much anticipated event – 'Savour the Flavour'. The fun kicks off at 4pm and concludes at 8 pm. Our food festival is the perfect spot to celebrate our plentiful Hawkesbury region – located at historic Richmond Park it is the lovely open air venue where you can browse and shop at your leisure.
8pm What a day! Whew… time to get a good night's rest. The choice is yours – choose from luxury accommodation, comfortable motels, houseboats, caravan parks, character filled B&Bs or tent sites - we have it all. Whatever your budget you will find accommodation in the Hawkesbury that's right for you. See our comprehensive accommodation list here.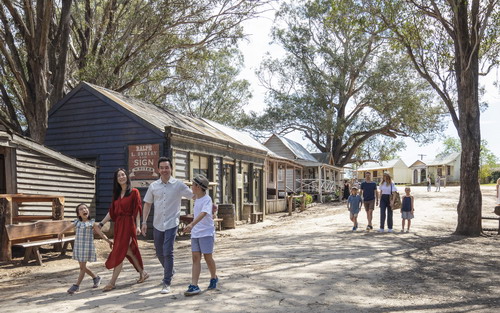 Sunday
8am Enjoy breakfast in Windsor at one of our amazing cafes– everyone in the family is sure to find something special to tantalize their taste buds here.
10am Take a quick drive across the Hawkesbury River to Australian Pioneer Village in Wilberforce. Set on 28 beautiful park-like acres you will forget all about i-phones and zoom meetings! At the Village you will step back in time and experience how life once was over 100 years ago.
1pm A late lunch can be enjoyed back in Windsor – wander the George Street pedestrian mall and enjoy the variety of stalls at the Windsor Craft Markets– you will find a wide range of goods and produce nestled between the cute shops that line the precinct. Have fun shopping that that special gift or keepsake. Visit the 'Remakery' located in historic Loder house – it is home to many quirky discoveries! Your day isn't complete without a visit to our Hawkesbury Regional Museum. Entry is FREE. Here you can see things you won't find anywhere else, from the celestial globe that belonged to John Tebbutt, (yes he was the astronomer that featured on the $100 note) , to the elusive Hawkesbury Flabbit!!
SPECIAL ACCOMMODATION DEAL - 25% off!
Crowne Plaza Hawkesbury Valley is offering a special Savour the Flavour accommodation discount for the event. Just book three days in advance and receive 25% off the room rate for Friday and Saturday nights. Booking details for the advance saver deal can be found here.
No results were found
199047